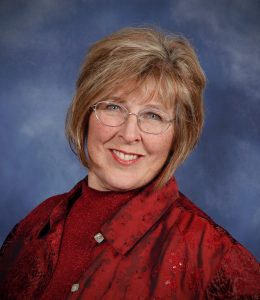 CEO:
Carolyn Michaelis-Moe, BSN, MPA, has an extensive history in the health care profession.  She earned her Bachelor of Science in Nursing from Columbia Union College.   She also earned a Master of Public Administration with a focus on Health Care Administration from Golden Gate University, San Francisco.  Carolyn has worked in Home Care and Hospice for many years, and it was there that Carolyn identified many needs of her patients that were not addressed by Medicare reimbursed programs. In 1992, Carolyn founded Parent Care Management Services, evolving into a team of professionals, consisting of Registered Nurses, Gerontologists, and Social Workers, as well as experienced administrative assistants who all work together to take care of any and all details of their client's lives. As CEO of Parent Care Management Services, Carolyn brings an extensive amount of knowledge & understanding of the field of geriatric care management.
In 2009, Carolyn earned a certification from the National Academy of Certified Care Managers.  Carolyn Michaelis-Moe values memberships in the Aging Life Care Association™ (formerly the National Association of Professional Geriatric Care Managers), Inland Association for Continuity of Care, and Inland Empire Estate Planning Council. Carolyn is a past President with the Western Region of ALCA.  Parent Care Management Services Inc. offers internships to students from Loma Linda University and other local universities, providing them with multiple learning experiences.
Carolyn enjoys gardening, singing, and caring for her Basset Hound rescue dogs.
---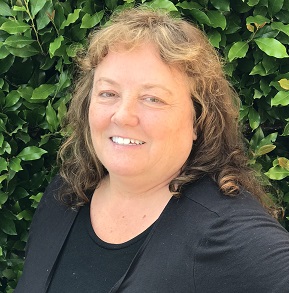 Cheryl Bergey RN
 is a former Emergency Room Clinical Coordinator that has managed trauma emergency rooms for over 25 years. During this time she has evaluated and treated a variety of patients from Infants to Geriatric.  As a child she watched her mother tenderly care for the elderly in her home, offering board and care for up to 8 patients at any given time.  Her first summer job was in a nursing home obtaining a nursing assistant certificate at the age of 17, before pursuing her goal as an RN.  After an active nursing career, she has returned to her roots of geriatric care which has become more personal as her parents go through the aging process.  Her goal as a Geriatric Care Manager with Parent Care Management Services is to offer exceptional care, along with the best possible resources, while maintaining the dignity and quality of life that is so deserved.  She will be working with individuals and families alike as a partner in a management team devoted to meeting the needs of our senior population.
---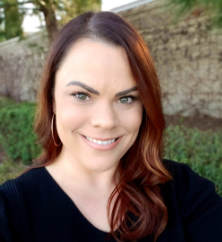 Arlene Peterson, B.A., MASM
, began her career working with older adults at a senior center while attending school at Cal State Long Beach, where she received her B.A. in Recreation & Leisure Studies. Arlene has worked with older adults for over 18 years and in many different settings, including social services, resident services, activities coordination and care management. She then completed a graduate program in Gerontology at the USC and received her Master's Degree in Aging Services Management. Arlene is a Professional Member of the Aging Life Care Association.
Arlene enjoys working directly with clients and their families to provide solutions to help older adults live happy, healthy lives, while giving families the peace of mind that their loved ones are safe when they cannot be there. She has a true passion for working with older adults. We are pleased that she has chosen to work with Parent Care Management Services, where she can do what she does best – helping to ensure quality of life throughout the lifespan.
Arlene is a mother to an amazing ten year old boy and enjoys spending time with family and friends and traveling.
---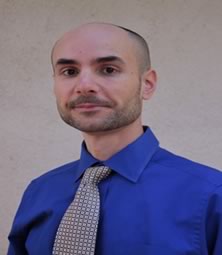 Eduard Popa BSW
, graduated from California State University with a Bachelor in Social Work degree. While in school he completed an internship with Family and Community Services department at Catholic Charities, where he worked with low income families and the homeless population. After graduation, Eduard pursued a position in a Forensic Assertive Community Treatment program working with the dual diagnosed population assigned to Mental Health Court. Eduard left the field of social work for a few years to manage his father's construction company where he was the public relations representative. After his father's partial retirement, Eduard joined Parent Care Management Services to pursue his passion of providing the best resources and services to our geriatric population. Eduard is married to a full time musician, Stephanie Kime Popa.
---
ADMINISTRATIVE STAFF
Rebecca Follett – Office Manager/Bookkeeper/Human Resources
Becki has been a member of our team for 16+ years working to help our services run smoothly. Becki is the answer person. Previous to her time with PCMS, she was Yucaipa High School PTA bookkeeper. She is an alumna of Redlands High School. During her free time she enjoys spending as much time as possible with her loving husband and children, including three beautiful granddaughters. "I enjoy doing my part coordinating services for Parent Care clients."
---