Posted by:
Category:

Blog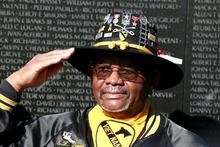 Racial equality is an important topic in the United States and around the world right now. As a society, we must work together to find solutions to ensure that People of Color have access to the freedoms and support they need in all aspects of life. Inequality in the health care system is another concern that can't be overlooked.
A Difference In Health Outcomes
The current health care system in the United States doesn't perform well for Black Americans. Studies show that African Americans receive a lower quality of care and have reduced access to care, resulting in poorer health outcomes. There are many reasons for this, including access to health care and health insurance.
Reports show that people who are Black have a higher risk of dying early from health conditions that are preventable or at least partially treatable. For example, African-Americans are twice as likely as white Americans to die before the age of 75 from the flu, diabetes, hypertension, and certain cancers.
This inequality has become a mounting concern amidst the COVID-19 pandemic, as African-Americans and Latinos have had higher rates of hospitalization and death from the virus. Pre-existing medical conditions and age are critical factors that increase the likelihood of COVID-19 complications, which raises an important question that needs to be addressed: why are older People of Color disproportionately affected by the pandemic?
Culturally Appropriate Care
Not only do all Americans need access to quality care, but it is critical to offer culturally appropriate geriatric care for African-American adults. Providers should have an understanding of the discrimination that Black Americans have faced in healthcare institutions historically, as well as unethical treatment in medical research. These experiences have led some African-Americans to mistrust healthcare providers and thus additional efforts must be made to increase trust and show respect. Healthcare providers can play an important role in creating better health outcomes for African-American older adults.
Parent Care Management Services Inc is committed to equality, compassion, and healthcare access for all. If you or a loved one needs support in finding local services, we invite you to contact us for more information.
Carolyn Michaelis-Moe, RN, MPA, Parent Care Management Services, Inc.
Professional Geriatric Care Managers serving the Inland Empire, Southern California