Posted by:
Category:

Blog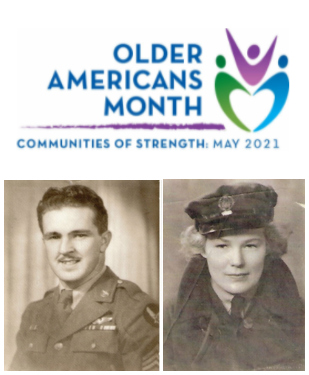 Walt and Penny Reinhardt (My Parents)
They met during WW2 – he, a handsome Yankee flyboy; she, a Morse Code operator for the Women's Australian Air Force. He was fascinated by her flaming red hair and beauty; she was attracted to his bravado and good looks. They married and he moved her from the sunny shores of Terrigal, NSW, to northern New York. Through the years, they were true to each other and to their growing family – through the good times and the bad, they had a love that never failed. They were always together, under the tender care of their daughter. Friends and family and church members came to visit and enjoy their laughter and love. A professional Geriatric Care Manager advocated for services, provided information and advice on personal care, and provided oversight on medical care, so that the caregiver sister could concentrate on loving them both to the end.
Client Testimony
Eight years ago, in 2013, it became extremely clear that my older sister could no longer take care of herself in regard to preparing food, housecleaning and her finances. I spent exhaustive hours on phone calls and visiting various county offices in Riverside seeking help and getting absolutely no where. I was told over and over again that if she needs help, she would have to be the one to walk into an office and ask for it.
An idea finally came to me to visit a lawyer's office who specializes in elder care issues. It was through the staff at that office to where I was given Carolyn's name and told about her services.
I immediately called Parent Care and was able to set up an appointment with Carolyn and the social worker. I could finally talk to people who understood the urgent issues and knew how to approach the problem. In a matter of a very few weeks my sister was situated in a lovely assisted living facility and on the road to a more normal life. That facility closed down a little over two years ago. Again, Carolyn was able to refer us to another amazing independent assisted living community where my sister is 'living the life' and is so well cared for.
Carolyn and her staff are still a part of my sisters care in that they monitor and keep up with her medical needs. I could in no way do this myself and I feel so relieved to have their professional assistance to maintain my sister's quality of life.
Thank you, Carolyn and staff!