Posted by:
Category:

Blog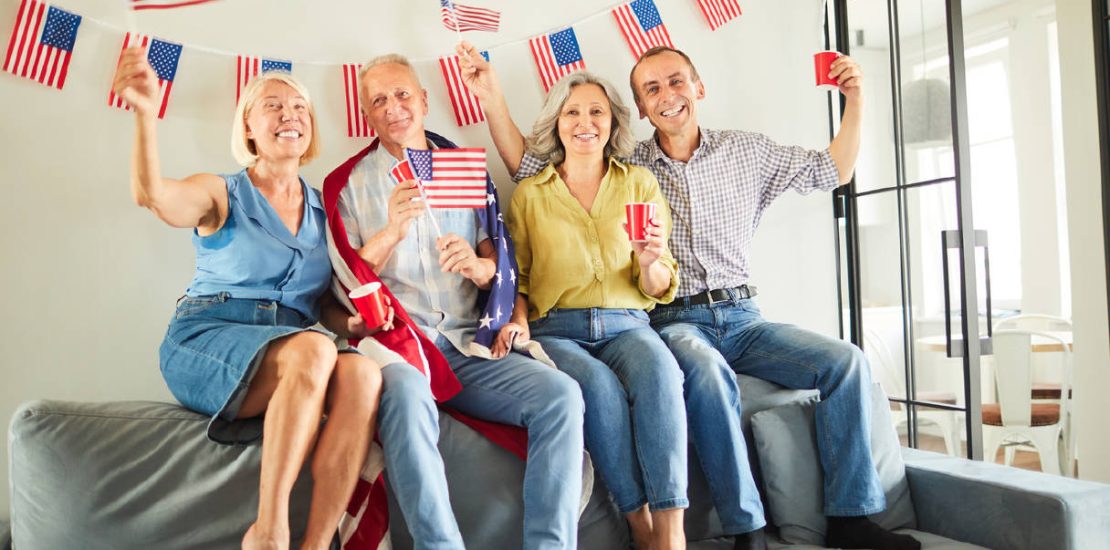 Have you ever gone out with a group of friends or were at a party where you became overwhelmed unexpectedly? This occurs more frequently for some than others. Each individual reacts differently during this experience. Reactive outbursts become more prevalent during periods of extreme over-stimulation. Examples often resemble verbal
aggression, physical aggression, socialization withdrawal, and confusion. According to recent research through the Alzheimer's Foundation of America, seniors with Dementia & Alzheimer's are 10 times more likely to find daily chores and outings overwhelming, and are 4 times more sensitive to loud sounds.
Independence Day is a significant part of American history that is deeply cherished and celebrated. As part of the Independence Day tradition, fireworks are released into
the sky across the United States, illuminating the sky with a fountain of stars. A result of the celebration is the loud "boom" that follows the release of every firework released into the heavens, often setting off car alarms for miles on end, starting dogs (causing them to bark and howl out of fear), and waking up sleeping infants. The cocktail of loud & unexpected noises that is generally accompanied with family celebrations can cause your loved one with Alzheimer's to react out of fear from heightened confusion Here are best practices to help your senior loved enjoy the Independence Day celebrations & festivities with those near & dear to them:
#1: Ditch the large events!
Large gatherings with firework shows can be stressful to your loved one, and may cause heightened emotions & confusion.This can be particularly difficult if your loved
one is a veteran (often triggering PTSD from their time in service). Small, child safe, fireworks that are approved in your local zip code are recommended as an alternative. The visual sight of fireworks being lit often decreases anxiety as your loved one can see the direct source of sound. This also gives your loved one an opportunity to engage with friends and family! Who doesn't like throwing some poppers on the floor!
#2: Be proactive!
Loud noises on Independence Day cannot be completely avoided in most areas and large cities. Be proactive and have a back-up-plan should the outside noises affect your loved ones. Find a quiet room in advance that you can escort him or her to, pack headphones with your loved ones favorite music, or plan a special activity during peak
firework times (this can be found on your local city website).
#3: Less is more!
Gatherings with immediate family, extended relatives, friends, and neighbors are a common part of Independence Day traditions. The large number of individuals, all engaging in separate conversations with an abundance of beverage and food choices, paired with the joyful giggles of children running across the lawn, and fireworks launching in the sky can be a lot for your loved one to process all at once. This will result in them withdrawing from the celebration & isolating themselves. A small gathering of no more then 7 persons is recommended and offers the best social engagement for your loved one!
#4: Get creative!
Turn your Independence Day gathering into an activity with your loved one to promote engagement & generate purpose for contributing to the party! Simple patriotic jello dishes, patriotic colored fruit platters, and cocktail making are just some examples!
Celebrations are beautiful & joyful, but we recognize making some of these adjustments can be a challenging journey for some families. You are not alone. We invite you to call us for a free 30 minute consultation with one of our Professional Geriatric Care Managers to identify how we can help make sure your loved one receives the best care they deserve, and so you are guided & supported every step of the way.
"A country where everyone is welcomed, accepted, and seen is what we celebrate. We are free. We are grateful. We are family."
Anonymous